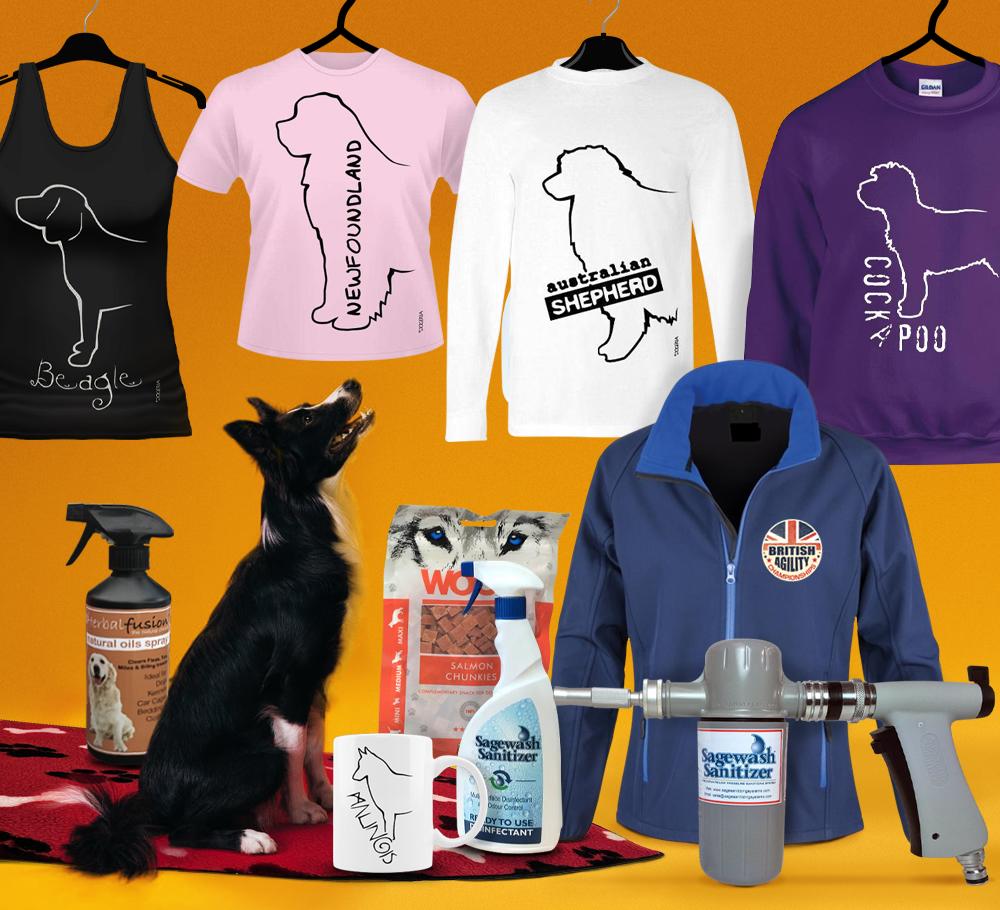 Hey there! Are you a dog lover?
If yes, you've reached the right place.
Dogeria sells dog related clothing items & Sagewash Dog area Cleaning Systems
You'll find different breeds of dog t-shirts, dog hoodies, dog sweatshirts and more. You can choose from a wide variety of dog breed designs. Cocker Spaniel, Pug, Siberian Husky, German Shepherd, French Bulldog & Dalmatian, you name it and we have it or can design it. We also offer designs for some rare dog breeds as well as Dog related Sports such as Agility & Fly-ball and also designs for Dog Training Clubs and Breed Specific Societies.
You can even personalize your dog t-shirts and hoodies with your dog or kennel name on them.
We are based in the UK but we ship worldwide.
We do not compromise with the quality of our garments but do offer them at affordable prices. If you have any questions for us, just click on 'Enquire Online' to get in touch with us.
So, what are you waiting for? Go explore our collection of beautifully designed dog breed t-shirts, hoodies, and tank tops for men, women & kids.
Show off to this world that you're a dog lover and that you care for your pet !
FAVOURITES
Exclusive Dog Breed designed & printed T-Shirts, Hoodies, Sweatshirts, Jackets & Gilets personalized with the name of your beloved dog or club. Over 180 dog breed designs available.
These are some of our favourites.
Sagewash Sanitizer the Ultimate Dog Area Cleaning & Sanitizing System
Sagewash will not only save you time and money in the daily cleaning process. Sagewash improves the hygienic standard and leave the facilities sanitized and free of unpleasant odours including urine smells.
Perfect for use on types of surfaces including artificial grass, concrete, block paving & decking.
Sagewash Sanitizer is a professional cleaning and disinfection system with full documentation. The system is already being widely used in boarding kennels, rescue centres, security & police dog handlers & trainers and by dog breeders around the world.
Sagewash is effective for cleaning and disinfection. Sagewash is very simple and economic. Sagewash is very effective on all surfaces
Sagewash is safe to use. Sagewash is pH-neutral. Sagewash automatically dispenses
Sagewash Sanitizer has proven effective against bacteria, virus and fungus.